Darren Krett
Thursday, 30 March 2023
End of day report March 30th
HIGHLIGHTS
US House Speaker McCarthy says Republicans could act on their own on the debt ceiling if President Biden does not negotiate
Fed's Collins (non-voter) says likely need to hike rates more with more work needed to be done on inflation; Fed's SEP of one more hike seems reasonable
Fed's Barkin (non-voter) says deposit flows among US banks are "relatively stable", and is "encouraged" by evidence of resilience
White House says US has seen no military reaction from China to Taiwan leader's US visit
says he is paying attention to how much banks tighten credit; hard to judge impact of bank runs on Fed's rate path Tracking things like weekly credit card spending to see if demand is beginning to settle.
When you raise rates there is always a risk of the economy slowing faster than you want.
Fed's Barkin (non-voter) says he has no view yet on the appropriate rate hike at the next meeting, there is still a lot of data to come before next meeting
Fed's Kashkari (voter, hawkish) says we have very high inflation, but it's not being driven by wages; have to bring down inflation Once Fed gets inflation down, can get back to pre-COVID economy with low inflation, low unemployment, and decent wage growth.

SUMMARY
A few Fed speakers today singing the same tune but with tomorrow's PCE deflator, one of the Fed's favorite gauges, a weak number (given that this was before the bank apple cart tipped over) will be perceived as very bullish. I do not think the banking issue is over, as I said yesterday, the issue with outflows from deposit accounts and into money-market accounts will put another strain on the mid size banks.
I have added the S&P estimator that shows the expected moves on this particular number, any questions please email me
Market Snapshot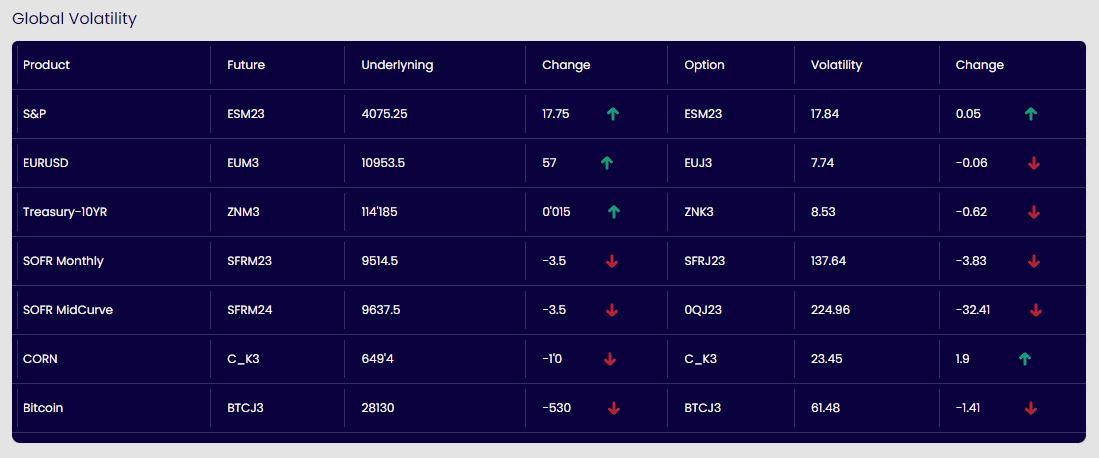 todays numbers

On the ticket tomorrow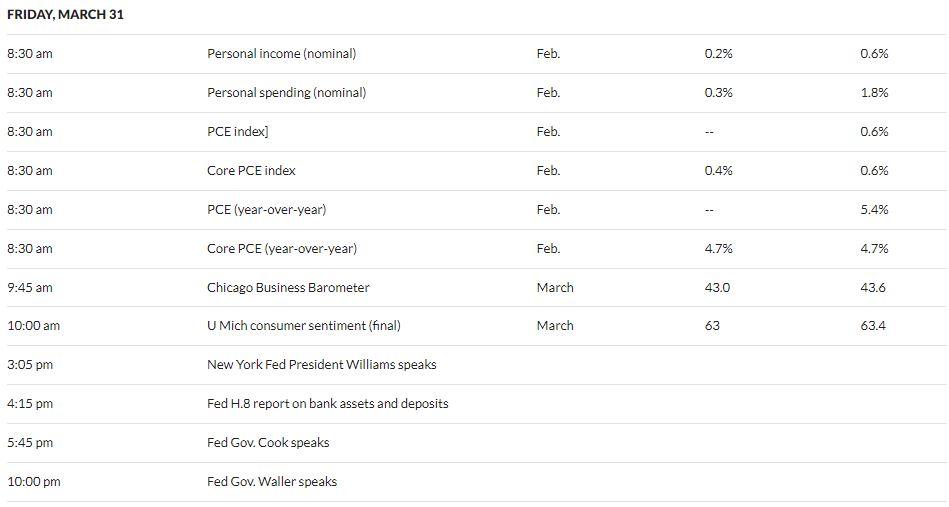 Historical Move Data
| Ticker | Event | Release Date | Range Last Time Out | Range Move Average | Max Move | Min Move | Volatility Previous Day | Volatility Day Of | Volatility Move | Volatilty +1 day |
| --- | --- | --- | --- | --- | --- | --- | --- | --- | --- | --- |
| S&P | PCE | 03/31/23 | 75.75 | 98.14 | +156 | +47 | 19.34 | 19.1 | -0.24 | |
Related reads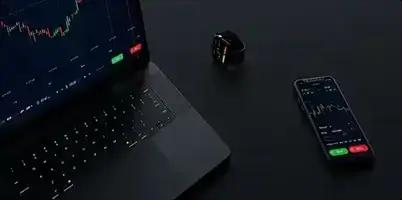 Darren Krett
Thursday, 23 March 2023
End of day report March 23rd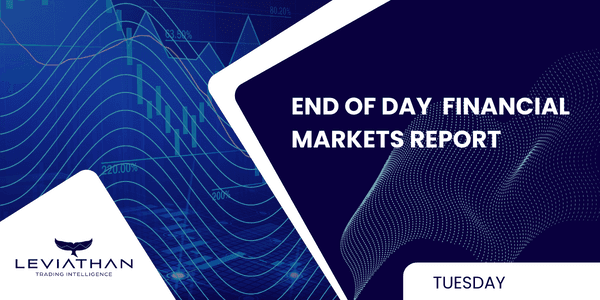 Darren Krett
Tuesday, 7 March 2023
END OF DAY REPORT March 7th
Get a comprehensive overview on the economic climate in one convenient report.